Visiting Bristol this Spring needn't be expensive. With culture coming out of its ears, you don't need to look far for a cheap (or even free!) event, day out, or activity to do.
With the Spring weather making everything slightly more cheerful, simply being outdoors in this great city is a pleasure in itself. Amongst the street art and hustle and bustle of its various high streets, Bristol offers locals and visitors alike the chance to experience culture, fun, and experiences on a shoestring.
Whether it's a cheap day out with the kids, or you're out of pocket and need a bargain-bucket date night idea, we've got you covered.
Below, we've put together our list of the very best Spring activities on a budget in Bristol. With freebies and great value here, you're sure to find something to fill your Spring days.
Bristol Museum and Art Gallery
Collection of art, natural and local history within a historic building
Using fun and interesting exhibits, the Bristol Museum and Art Gallery display a vast amount of history and culture all under one roof. Best of all, it's completely free to enter.
Spanning over three floors you will explore over a billion years of history. From the formation of the land beneath your feet to the dinosaurs that trod there, to the latest art scene right here in Bristol, the Museum and Gallery are a hub for history and culture.
The exhibits are constantly changing too, so even if you've visited before, there's a chance you'll come across something new. There's also a "play and learn" space for younger visitors as well as a cafe to replenish after all that learning!
Historic place of worship, prayer, still in use today
Located on the pretty College Green, the Cathedral is the end result of over a thousand years of churches and development on the site. The Cathedral we see today began life in the 12th century and is still in active use today, used for daily prayer, worship, music, and a place for quiet meditation.
The Cathedral is free to enter and explore with pamphlets available for understanding the interesting aspects of this fantastic piece of Bristol history. The Cathedral also regularly holds events such as film nights, candlelight prayer evenings, and choir demonstrations. 
If you really want to know everything there is to know, you can ring ahead and get yourself booked into one of the guided tours available here where experts will really bring the place to life.
Tucked away between the shops of Broadmead, you'll find the birthplace of the Methodist movement. Beginning over 300 years ago, this little building is home to John Wesley's New Room where the renowned reformer began his mission to fight for social justice.
Here you can learn about John Wesley's aim to reduce the gap between the world's rich and poor, find employment for those who need it, offer education to all, empower individuals, and promote tolerance. Brought to life through thought-provoking displays and pieces of real history, the New Room is a short but interesting day out this Spring.
With the message still extremely relevant today, this is a great, free day out for the family or for those looking to be inspired.
Self-guided street-art tour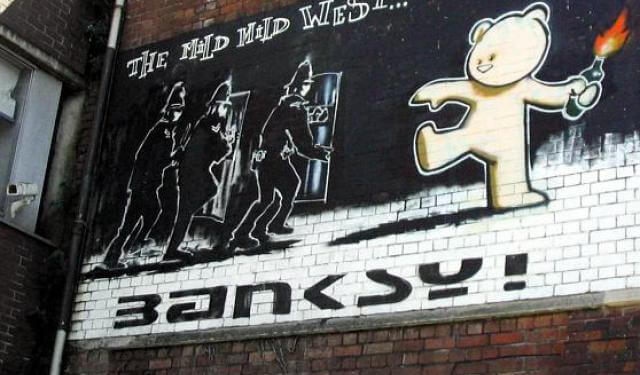 Explore the vibrant street-art culture of Bristol
Home to the notorious Banksy and several other globally recognised street artists, the walls of Bristol are an art gallery in themselves. With the weather warming up, now's a great time to get out and explore these modern works for yourself, enjoying everything else the city has to offer as you do.
Here you'll find iconic Banksy pieces such as Girl with a Pierced Eardrum, from 2014; the Queen Ziggy work, from 2012, and the oldest piece: Well Hung Lover, dating back to the 1990s.
While you can simply wander the streets of Bristol and discover these and many more works, you can also let technology assist. Using apps like GPSMyCity (https://www.gpsmycity.com/), you can let yourself be guided around each point of interest at your own leisure. Alternatively, for a small fee, you can use the popular tour company Where the Wall's app (https://www.wherethewall.com/self-guided-tours/) for 24 hours on two devices. This takes you on an intensive tour of the city's most important artworks and is worth every penny of the virtual ticket.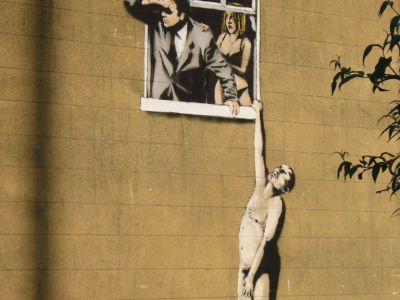 The Downs and Castle Park
Beautiful outdoor spaces for fun and games
Home to over 400 parks and outdoor spaces, Bristol is one of the country's greenest. Ranking amongst the very best of these is The Bristol Downs and Castle Park.
The Downs are the go-to place for Bristolians looking to cycle, jog, walk their dog or simply have a picnic now that Spring is here. There are football pitches and exercise equipment for burning off a little energy and views over the Avon that are unsurpassed anywhere else in the city.
Castle Park is the ideal destination for those looking to relax on the grass, grab a bite to eat from nearby Baldwin Street, and soak in the atmosphere. Once the city's main shopping area, the buildings here were destroyed during the blitz. Now the park is a well-maintained spot to while away a few Springtime hours, with the 14th-century tower of St Mary-le-Port and the remains of the stone keep that once stood poking through the turf.
International arts centre and gallery in the heart of Bristol
Named after van Eyck's masterpiece The Arnolfini Portrait, Arnofini Arts is Bristol's home of contemporary art, music, dance, and culture.
The centre was founded in 1961 and has put together a collection of interesting, beautiful, and challenging pieces that can all be enjoyed for free. There's no need to book and entry is free, with doors open Tuesday to Sunday each week. With regularly changing exhibits featuring some of the world's most exciting modern art and photography, even if you've been recently to Arnolfini you're likely to see some new pieces this Spring.
Arnolfini also plays host to some truly unique events too such as Earth Din, where audio recordings of the Eath's seismic activity are accompanied by string music. You're not likely to find such exciting opportunities elsewhere, making Arnolfini a real Bristol treasure.
Home of Joh Pinney, Bristolian sugar trader involved in the slave trade
Built in 1790, this historic building was built by John Pinney using wealth from the slave trade and sugar plantations. The six-story museum here details the challenging history of the house and the people who inhabited it.
Perhaps most interestingly is the story of Pero Jones, the child of enslaved Africans and a slave himself who was shipped to Bristol from the Caribbean island, Nevis in the 1780s. Pero came to be the personal servant of John Pinney, serving him for 32 years and the nearby footbridge is named in his honour.
The museum itself preserves the state of the house as it would have been in the 18th century, with original furniture, objects, and decor. Spread over the four available floors you can see the basement where the housekeeper and kitchen staff would keep the house ticking; the formal rooms including Pinney's personal office, and the glamorous dining rooms; the vast library home to some rarities; bedrooms; and several drawing rooms.
Being the home of a wealthy slave-owner, it's important to contextualize the museum. With exhibits detailing Pinney's involvement with the sugar trade that saw countless Africans enslaved, the museum does a good job of ensuring history is not whitewashed while still allowing this fascinating piece of history to be visited.
Entry is free but donations are welcome to help with maintenance costs.
With a wealth of things to do in Bristol without spending a penny this Spring neither your wallet nor the weather should hold you back!