One of the most well-known parts of Bristol is the O2 academy. This vibrant hub of the music scene brings in plenty of people to see various artists, performances, and shows. If you've travelled a long way to watch an artist you love, you aren't going to want to keep travelling after the gig. It's a long enough day as it is, and with a late finish, no one wants to trek on way too long walks, fork out for a taxi, or navigate awkward bus routes after an exciting gig. So, make the most of not just the concert but the day surrounding it and book yourself some digs close by. Check out our countdowns for the top stays in Bristol close by to the O2 Academy. 
All prices and information are accurate at the time of writing and we do our best to try to keep them updated. All properties are available to book through https://www.booking.com/. Please be aware that prices may vary depending upon the time of year you are looking at. If a property is unavailable on the date that you have booked, it may not be visible to view on the site.
The Clayton Hotel, Bristol City
First and foremost, this Clayton hotel is just an 8-minute walk from the hotel doors to the O2, making it an incredibly accessible option. After a late night and day of excitement, you've only got to get yourself 8 minutes before you can crash into bed. Equally, when you've gotten yourself ready and picture perfect, you'll have only a short period of time for your hair to get all windswept on your way. What could be better?
If you're looking for activities to fill your time whilst you're (let's face it, rather impatiently) waiting for your gig, there's the Saint Nicholas Market only a 5-minute walk away, or find the entire harbourside if you're willing to wander that little bit further out. 
Even better, The Clayton Hotel has its own fitness centre that guests can use. Whether you need to burn off some excited energy or pump yourself up to face a long day ahead, be sure to check it out.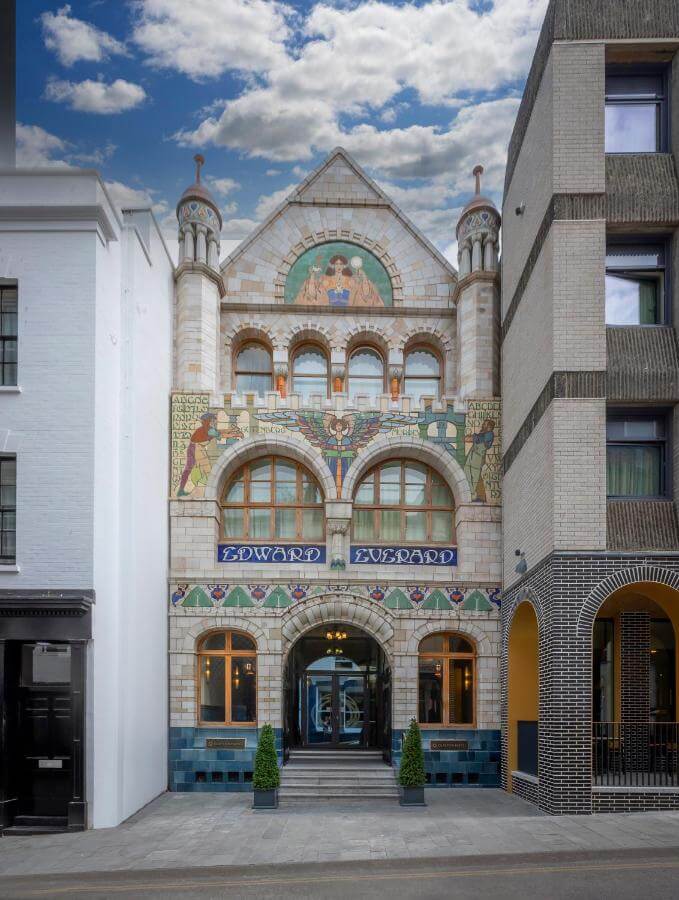 This completely ideal location only gets better, with more than a handful of options for bars and restaurants, cafes, and diners nearby. Whatever your style, we guarantee you'll find something to your taste. And, if you just want the simplicity, there is a restaurant, and a bar, on site over at the Clayton Hotel.
If you've got any questions during your stay, you needn't fret about getting them answered or scouring online searching for answers, with the front desk being open 24 hours, there is always someone on hand available to help you out, from tips from a local to a problem with your room. 
The rooms at The Clayton Hotel all feature ensuite, private bathrooms, and a range of prices. If you book in advance, or close to the time, with prepayment or not, with the ability to cancel and with, or without, breakfast are all factors that may impact your price. Additionally, a double room being occupied by one person might be a little cheaper than two with certain combinations of deals. 
One of the room styles on offer is the Deluxe Double Room, featuring one double bed and some of these are even complete with a view overlooking the inner courtyard. This style of room ranges from £135 to £170.
Similarly, the Deluxe Double Single Room has both a double bed and a single, perfect for those travelling with a child. The prices here start from £135 and typically range up to £220. 
Above the Double Room style ranking is the Executive, starting with the Executing King Room, hosting one extra large double bed, and, once again, a view over the inner courtyard. Prices for this room begin at £180 per night and usually span up to £220. 
Another room style on offer is the Executive Double Single Room, containing one double bed and one single bed, spanning a price range of £180 to £270. 
Finally, the last room style is a suite, which contains one extra large double bed and overlooks the courtyard. Here, prices range from £225 to £270. 
Come morning time, you can enjoy a continental or buffet breakfast at the hotel, or perhaps make a short walk to a local café to grab a bite. 
The Clayton Hotel feels luxurious during your stay, bringing you class and elegance on what will undoubtedly be an exciting trip.
In regard to parking, the nearest car park available is the NCP on Nelson Street. The Clayton Hotel and NCP have a deal to provide guests of the hotel with a discounted rate, if you take your ticket along to the hotel's front desk. This discounted rate clocks in at £15 per 24 hours in the car park for a single entry. 
Or maybe you didn't come to Bristol by car, in which case you'll be pleased to know that The Clayton Hotel is just a 15-minute walk from Temple Meads Station, ideal to make your way back home. 
You'll find the Clayton Hotel at Broad Street, Bristol, BS1 2EQ or search for them on https://www.booking.com/ to find out more information or book your stay.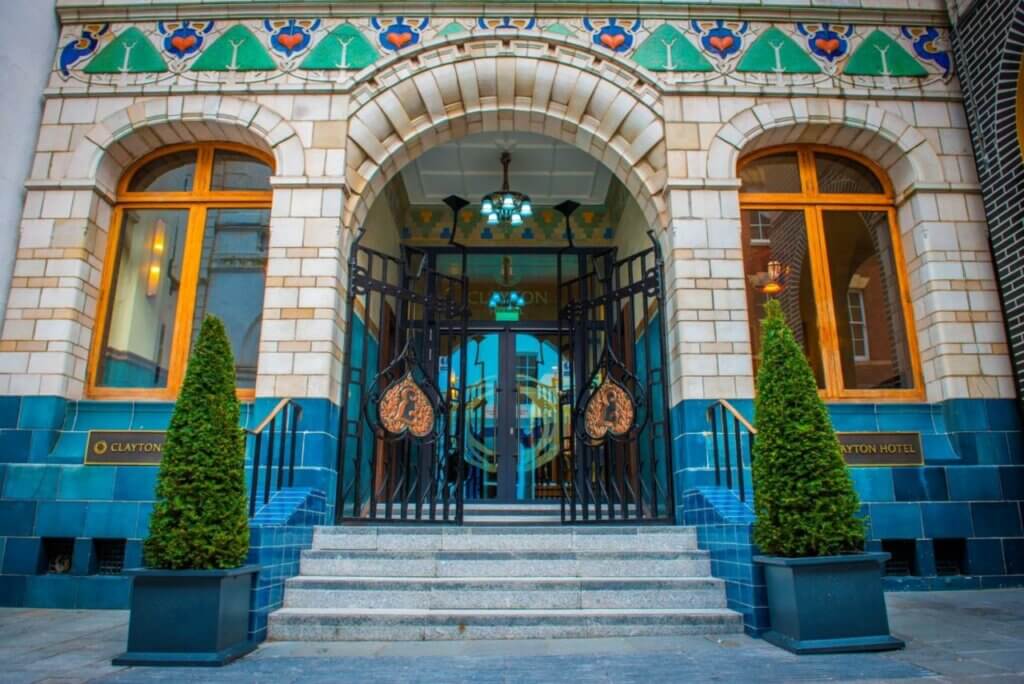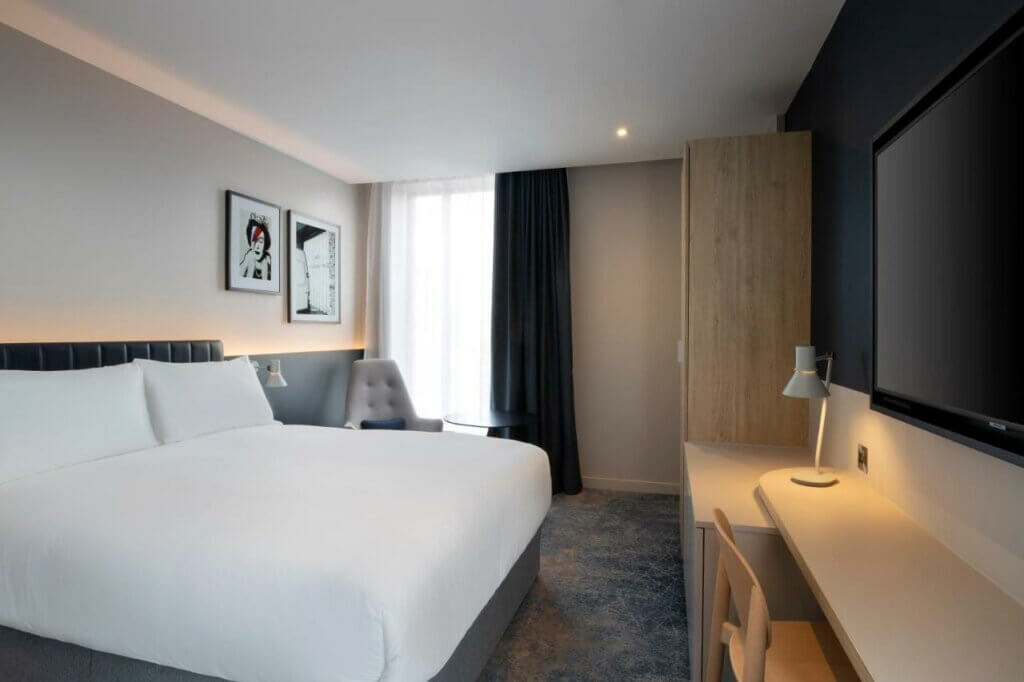 This next hotel we love is still close to the O2, though you will have to walk that little bit further than the incredibly close Clayton. Found a 20-minute walk from the O2 Academy is the Bristol location Leonardo Hotel. Here you'll find a modern, sleek, and reserved design to make any stay feel sophisticated. 
Once again, you're in an ideal spot to not only access the O2 but also the harbourside, beautiful little independent shops, cafes, restaurants, and bars that make up both the vibrant nightlife and bustling daytime in the city of Bristol. If you're not looking to push the boat out that far or want to go with a more convenient option, there is the wonderful restaurant and bar on site. Be sure to head on down for breakfast for either a buffet or a fully English or Irish plate: a great way to get fuelled up for the day.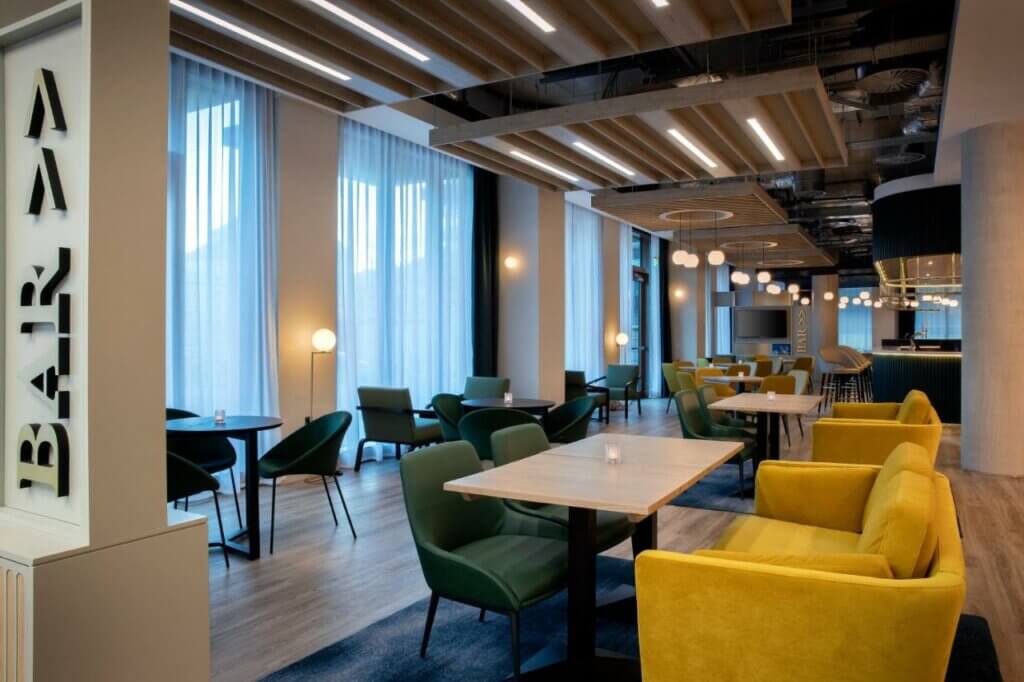 Like the Clayton hotel, guests can enjoy access to a fitness centre and a 24-hour help desk throughout their stay.
The rooms at the Leonardo Hotel come as a more Standard Room or a Superior Room, with the superior rooms having what is dubbed a 'superior package'. This means that guests receive mineral water, biscuits, a newspaper, access to early check ins and late checkouts, complimentary coffee and even a 10% discount towards lunch and dinner at the hotel included in the price of their rooms.
The first room style is the Double Room, also available as a Superior Double Room. This has one double bed, suitable to sleep two people, and ranges from £125 to £164, or, if guests opt for the Superior Double Room, it costs £139 to £179, with prices varying due to similar factors as were outlined in The Clayton Hotel. 
There are also Double or Twin Rooms available, which contains one single and one double bed. Prices for this style of room typically range from £134 to £230, or £152 to £303 if guests choose to splurge for the Superior package option. 
Finally, we will take a look at the Deluxe King Room, which has one extra large double bed. You can usually expect to find this room along the price point of £152 to £194. 
Guests can park in the Broadmead NCP car park for a discounted rate of £14.00 for a 24 hour stay when they receive a validation ticket upon their departure, available from reception. 
Or, if you're making you way around on foot, you'll be just a 10-minute walk from Bristol Temple Meads Train Station. 
Be sure to check out the Leonardo Hotel at 3 Temple Way Bristol, BS2 0GS and read more over at https://www.booking.com/.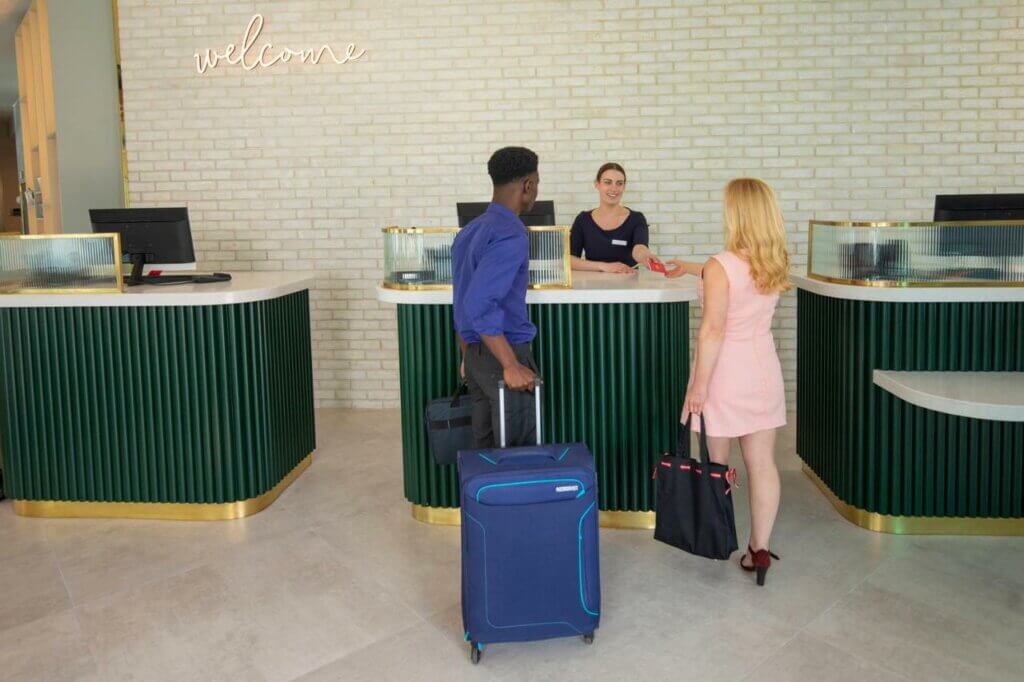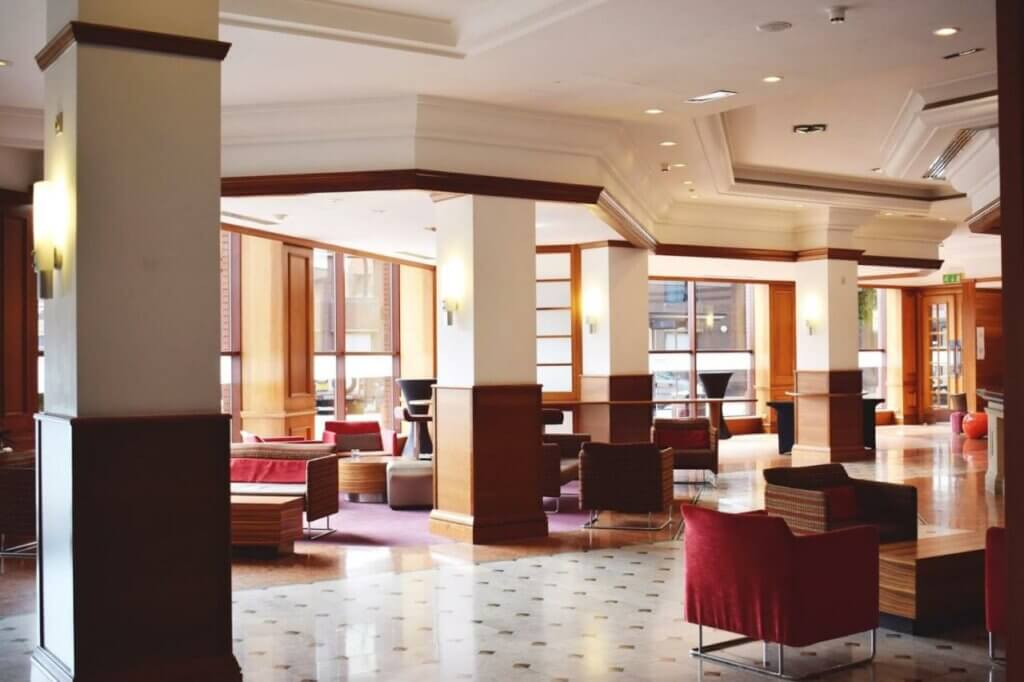 The Novotel Hotel in Bristol city centre is a short 16-minute walk to the O2, and even more conveniently for some, just a 5-minute walk to Temple Meads Train Station. This easy access to important places, and the harbourside being a short stroll away too, makes Novotel an incredibly desirable spot. From entertainment to dining, you won't be short of options.
Novotel, in fact, features a gourmet bar and restaurant so you'll be sure to find something wonderful to eat there if no where near by takes your fancy.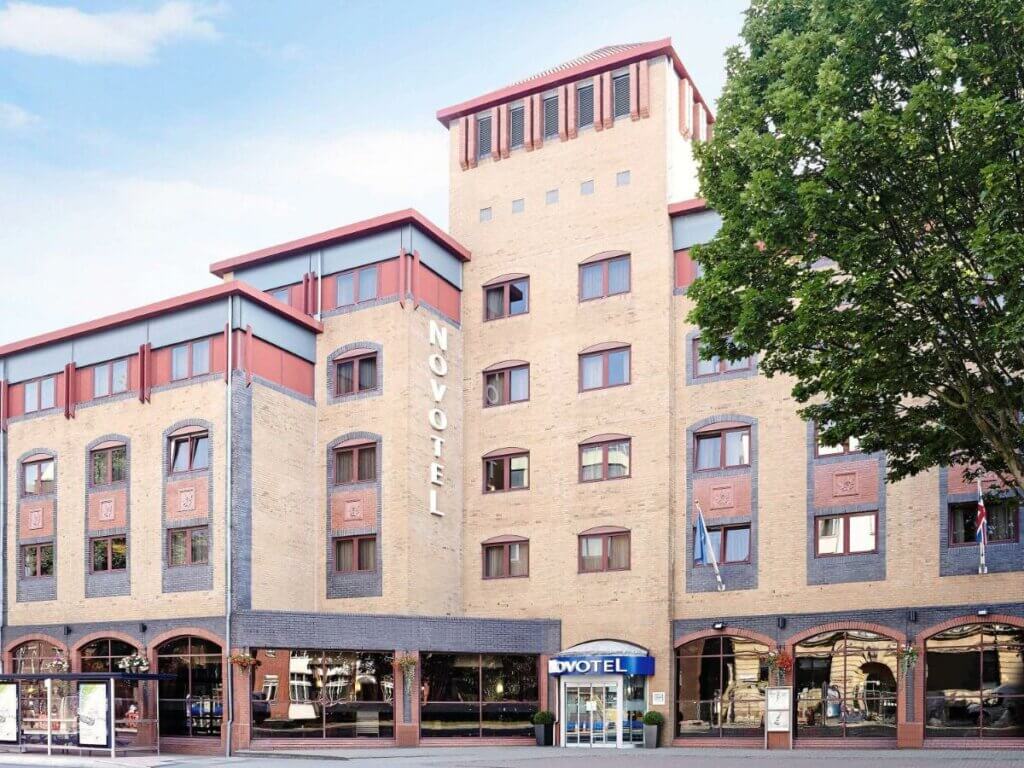 Perhaps the best feature at Novotel is for families. Up to two children under the age of 16 can stay for free when they share a room with adults. This brilliant family deal can help to save some pennies and give your wallet a break during your visit. Novotel also acknowledges that those mornings with little ones can be rough, so families get access to late check outs on Sundays. 
Why stop at the kids? Bring the whole family! Pets are welcome at a charge of £15 per pet, per night. 
Whilst these money saving tips are brilliant to give your wallet a break, sometimes you need a break too. Head over to the modern health club, complete with a gym, sauna. And steam room. All of which are available for guest to enjoy at no additional costs.
Available room types include the Superior Double Room, spanning £115 to £167 with one large double bed. Or, the Executive Queen Room, which also has one large double bed and ranges from £123 to £177. All of the rooms have a sofa bed within them too.
Parking is available on site, well, under site, on a 1st come 1st served basis. This underground car park has over eighty spots and costs either £12 for 24 hours or £8 for up to 10 hours. 
You can find Novotel at Victoria Street, Temple, Bristol, BS1 6HY and find out more at https://www.booking.com/.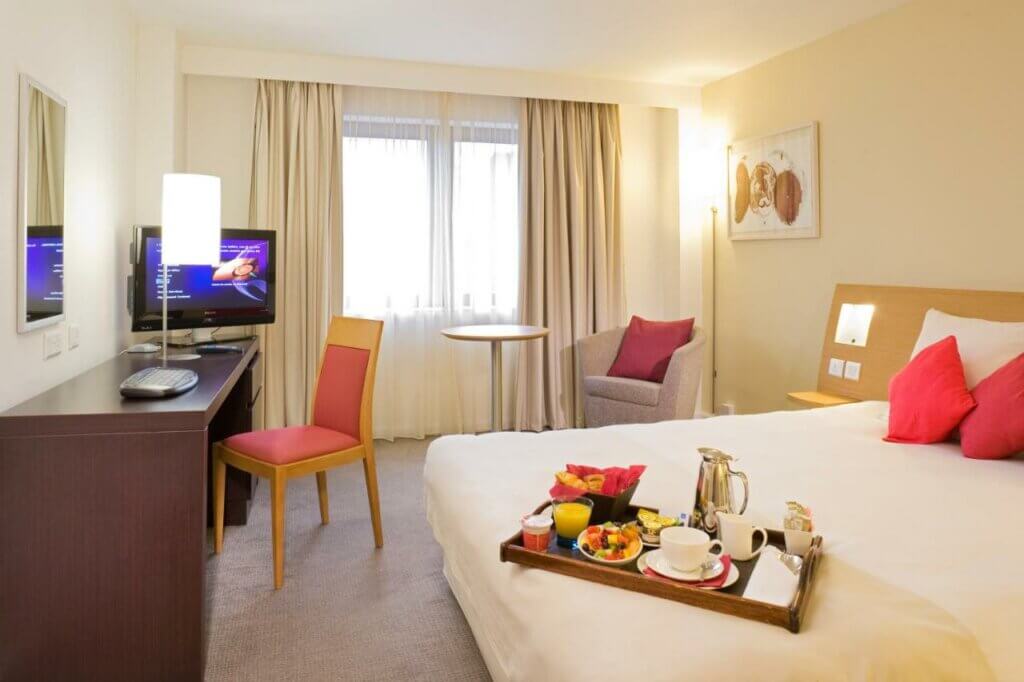 So, whilst you enjoy your visit to the O2 and the eclectic city of Bristol itself, don't let it be a stress as to where you'll get your beauty sleep.