Bristol is an exceptional city, jam packed with things to do, places to visit and sights to see. Form an eclectic city buzz to a calming countryside retreat, there is just so much variety in this one city. So, if you're unsure where to go or are looking to narrow down your trip, look no further than Bedminster. Bemdinster lies on the south side of Bristol, showcasing areas Windmill Hill and Southville ward, with trips to take such as Windmill Hill City Farm, or a wander through the quaint independent shops and the river. Conviently by Bemdisnter Train Station, there is plenty to crack on with in this quieter part of the city. A perfect compromise to start your day peacefully if you want to venture into the heart of the city across the river later on. Or perhaps you already have plans and a busy schedule for your Bedminster visit.
There's so much to fit into your itinerary so you don't want to be wasting any time with unecessary travel from your hotel to your day. So, to get you started, here are our picks for some of the best hotels in and around Bedminster.
We do our best to make sure prices are up to date and are as accurate as possible but sometimes prices can change without notice. 
Bedminster Parade is a stunning property, perfect for those looking for as little more privacy during their stay. Enjoy an apartment to yourself, fully equipped with a washing machine, perfect for if you're planning on packing on the lighter side during your stay, a television, brilliant for a slow morning or relaxed evening in, and a kitchen. In the kitchen you'll find all the appliances and space you'll need to self-cater, from a dishwasher cutting down the precious minutes spent washing up, to a coffee machine to kick you into gear first thing.
If you do decide to cook for yourself during your stay, you'll find yourself just a 5-minute walk from the local Asda superstore. Perfectly convinent to stock up on snacks, treats, or ingredients. Perhaps that's not quite your style to be cooking whilst you're on a trip away and you'd rather put your feet up when it comes to food prep. Well, fret not, during your stay at Bedminster Parade, they've got you covered on that front too, with a Greggs, McDonalds, and Domino's pizza perfectly close by, you'll have all the necessary components for a casual night in, or wander up out of the high street to find a wined and dined worthy selection of restaurants. No matter your style, there will be something up your street thanks to the great facilities and ideal location of Bedminster Parade.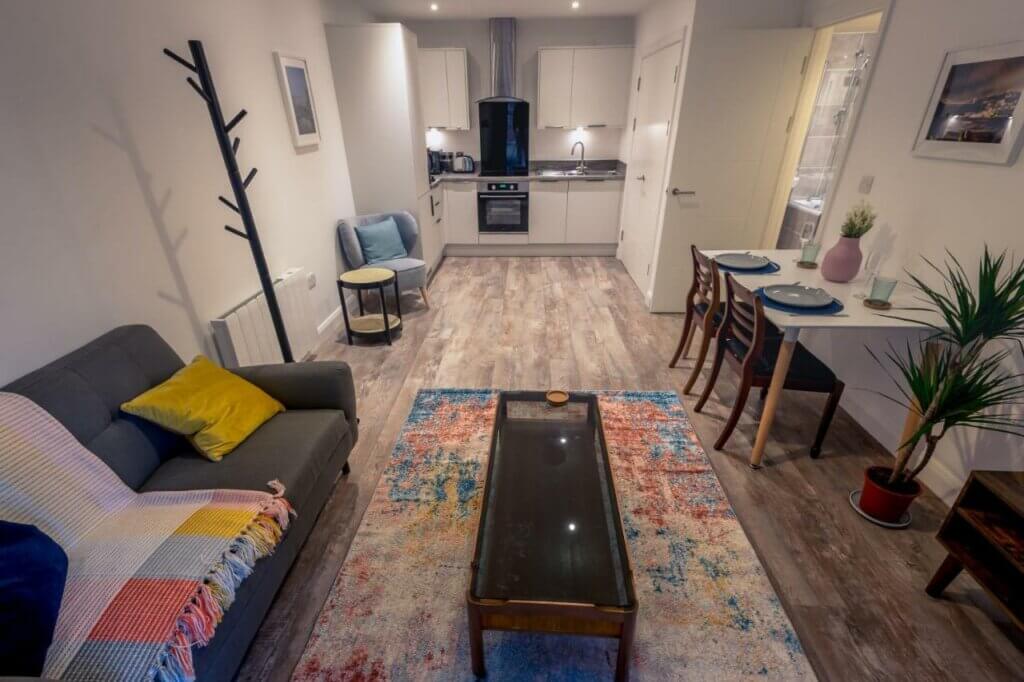 This property sits on a little high street, filled with wonderful shops and cute, instagrammable cafes making for a sweet day exploring the area. We recommend checking out The Bristol Loaf. Or, if a slow paced stroll isn't appealling to you, you're in a fantastic position to make a beeline right to the hustle and bustle of the harbourside. 
Bedminster Parade is managed by Bristol Short Stays, group responsible for the management of several boutique apartments and homes thorughout Bristol. They're well versed in the art of trips and are bound to make sure you have a stress-free and comfortable stay. 
There is a three night minimum stay for each apartment here. For those three nights, you'll spend either £476 for one aprtment, or £539 for the other. They both span 484 feet squared, are kitted out with a private bathroom and a double bed, making the room ideal for couples looking to get away. This two person stay can be extended to furry friends joining too if you get in touch beforehand, thoguh there may be an additional charge for pets. 
These Bedminster apartments are decked out with gorgeous décor, balancing sleek and stylish desgins that bring a modern and fashion informed feel to the space. From statements rugs to funky lamps, the space truly has it all. Put your feet up and unwind after a busy day in this spacious apartment and recharge for the days ahead. 
Previous guests report that property is easy to track down and access, with two combination locks and keys to get in. 
With regard to parking, there is an Asda aproximately a 5-minute walk away in which you can pay £10 to park for 24 hours, which is an option many guests utilise. If you're on foot for this journey, you're aproximiately a 15-minute walk away from the buzz of the city centre. The nearest located airport is Bristol Airport, for which a shuttlebus service is offered. 
Bedminster Parade is perfect for visitors looking to break out of the conventional mould of a tourist. You get to expereince some of the quieter streets and the more authentic feeling spots on the high street, all without sacrificing the attractions that may have initally drawn you to Bristol.
Head on over to 36 Bedminster Parade, Bristol, BS3 4HS to find them, or check out more information at https://www.booking.com/.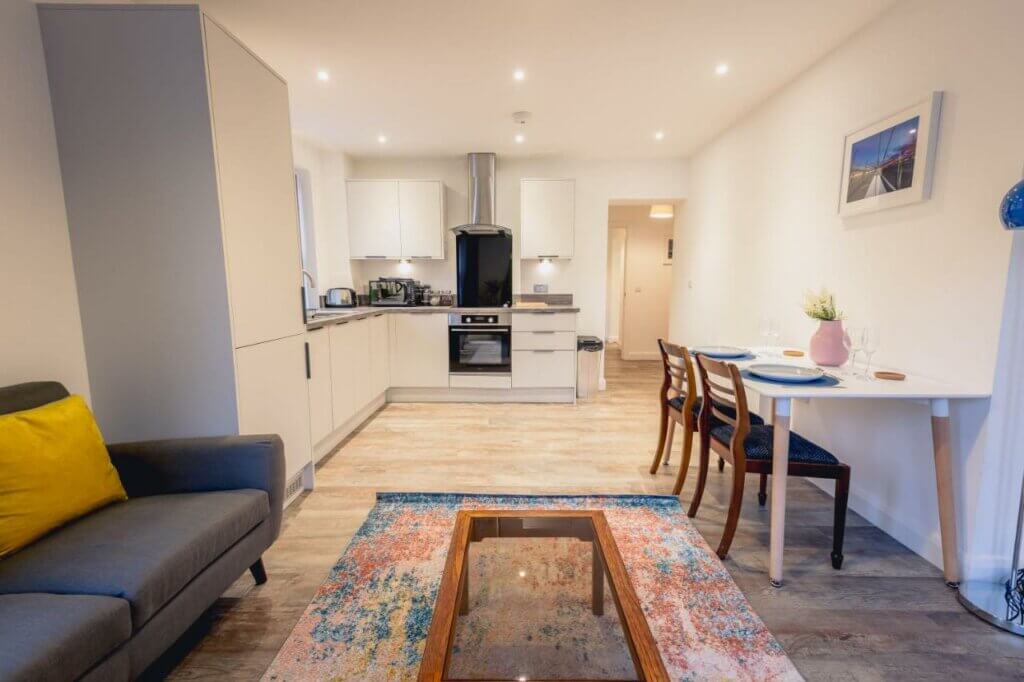 Agate Street is another place where you'll be treated to complete privacy throughout your stay, though here you gain access to the entire property when you book. 
Advertised as a holiday house, Agate Street is a lovely home away from home for your trip to Bristol. The nature of the property means you'll access a fully equipped kitchen and washing machine, which, just like Bedminster Parade, is perfect for those wanting to save a little money on food and drink during their trip, or you've got options to travel a little further into the city to grab a bite if you prefer.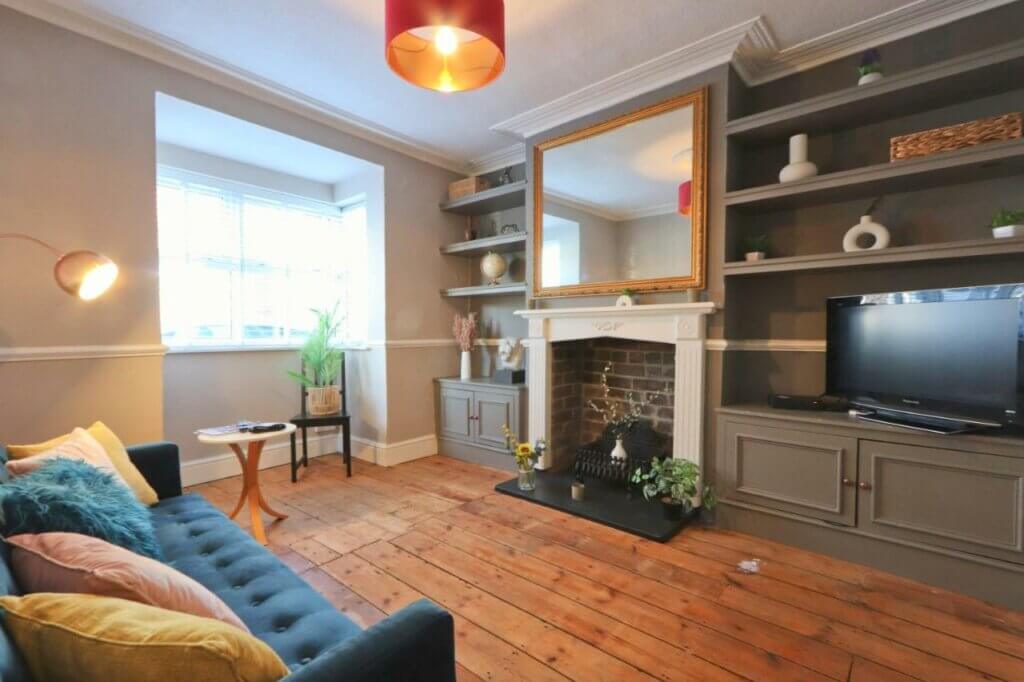 Agate Street has two bedrooms, one with an extra large double bed, and the second with a double bed, meaning you can comfortably sleep up to four people in this apartment. The space spans 646 feet squared so you needn't worry about feeling squashed up. 
Perhaps the most lovely aspect of the property is the patio. Wake up and take a cup of tea outside whilst you sit and listen to the birds. A perfect start to what can be a perfect day. You won't get that at a bog standard hotel in the middle of the city.
The price varies dependent upon how soon you want to make your payment, witrh the price increasing closer to the time you go. You can expect to pay anywhere between £174 to £194 for a one night stay.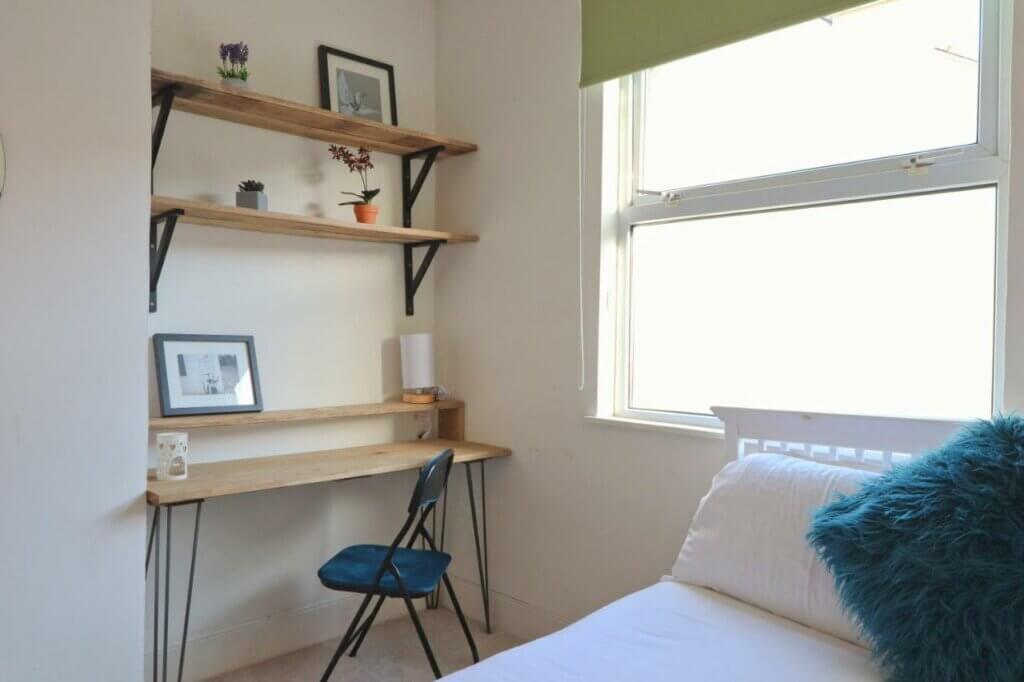 Agate Steet is a great stay for people wanting to keep out of the way, in a residential area. You'll be about 2 miles out from the main features of the city and train stations, with Cabot Circus sititng aobut 2.4 miles away.
This house is furnished with sleek, modern and trendy pieces, keeping a minimal and clean look to the space. A very calming presence to return to after a day exploring. 
You can find them at Agate Street 13, Bristol, BS3 3AQ and book your stay, or find out additional information, over at https://www.booking.com/.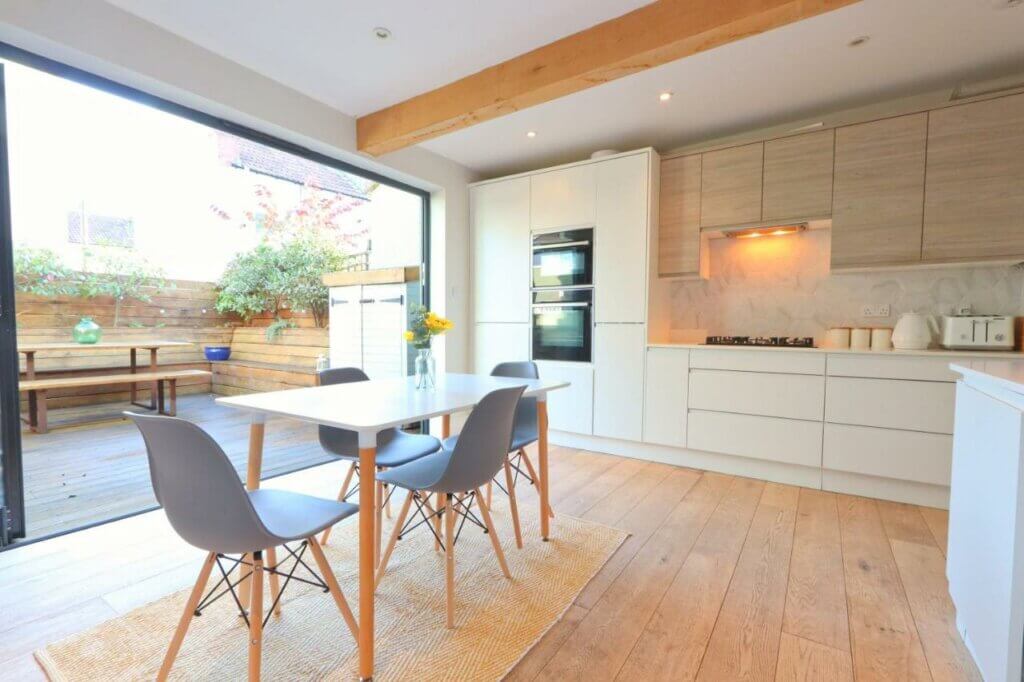 If you're looking for a stay in Bedminster, the prime candidate is bound to be the CoalShed. Located in the very heart of Bedminster, this hotel is an easy walk away from the harbourside whilst being tucked out of the way right in the middle of the Bedminster district.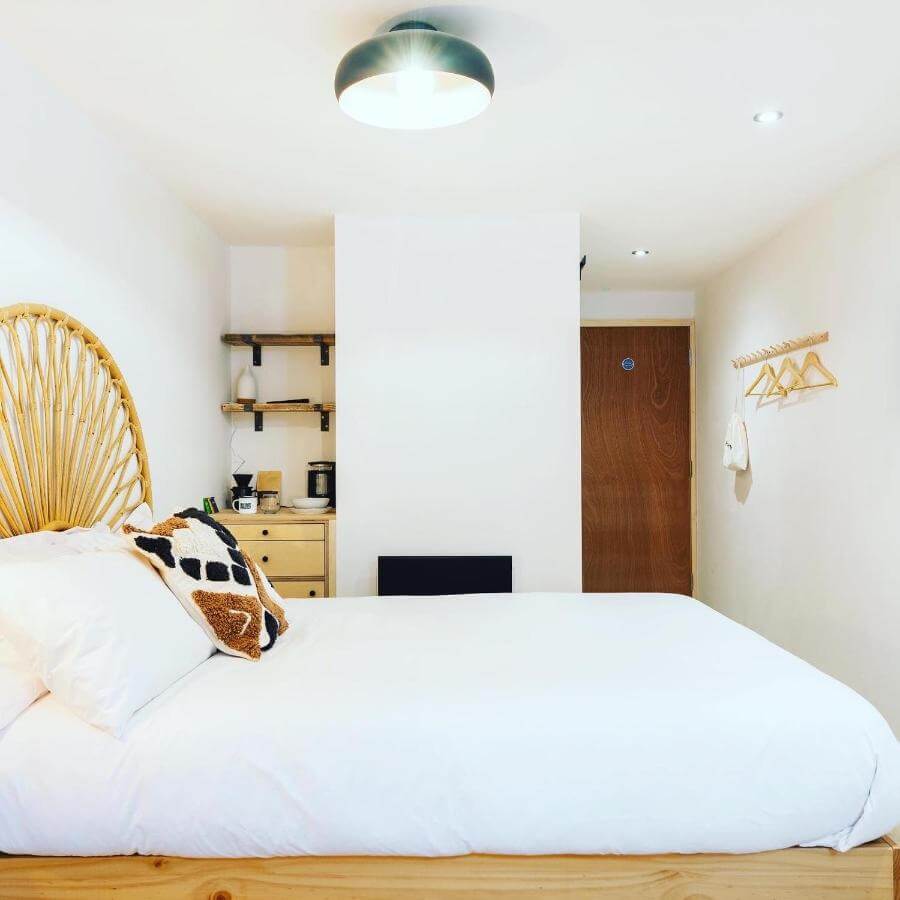 CoalShed features a number of different room options, including the Deluxe Double Room with an Extra Bed, featuring one single and one large douvle bed, and the Deluxe Quadruple Room, with one double bed and one bunk bed.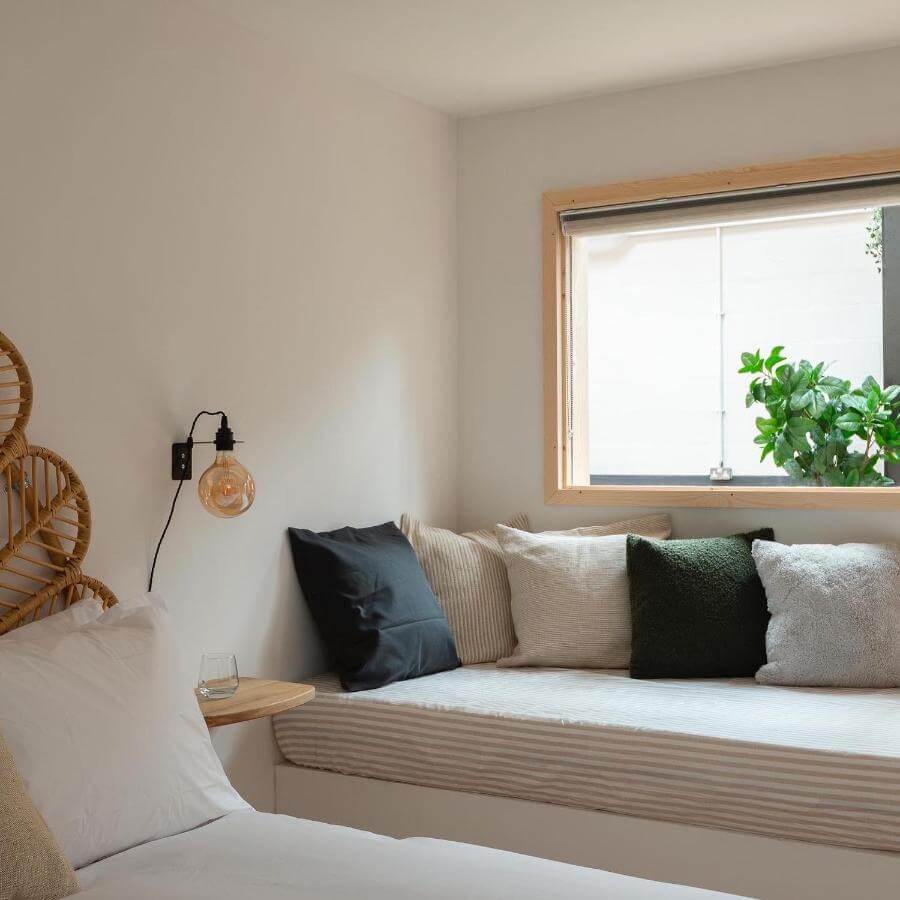 The Deluxe Double Room with an Extra Bed costs £75 for two guests to stay in, or £103 for three. Similarly, the prices for the Deluxe Quadruple Room range from £79 to £115. Each room has soundproofing, limiting street noise, a dishwasher, and a private bathroom. Children are welcome and the hotel even offers specific family rooms, keeping the stay sutiable for everyone. 
All of the room types have access to a shared lounge and kitchen space, where you can unwind with some televison, at the bar, or even playing table tennis, if that's more up your street. If you want even more space to yourself and relax in a more private manner, there are loft apartments within the CoalShed upper floors that you can inquire about. 
This warehouse style hotel has a far more edgy, alternative vibe than some of the other places we've looked at so far; with funky décor and a games room, what more could you want?
You can find the CoalShed at Booth Road, CoalShed, Bristol, BS3 1BP and more information to book your stay at CoalShed.